Nanyang Technological University 
Product Design 4
'Installation design'
Group members: Eugene Lee & Joanna Ang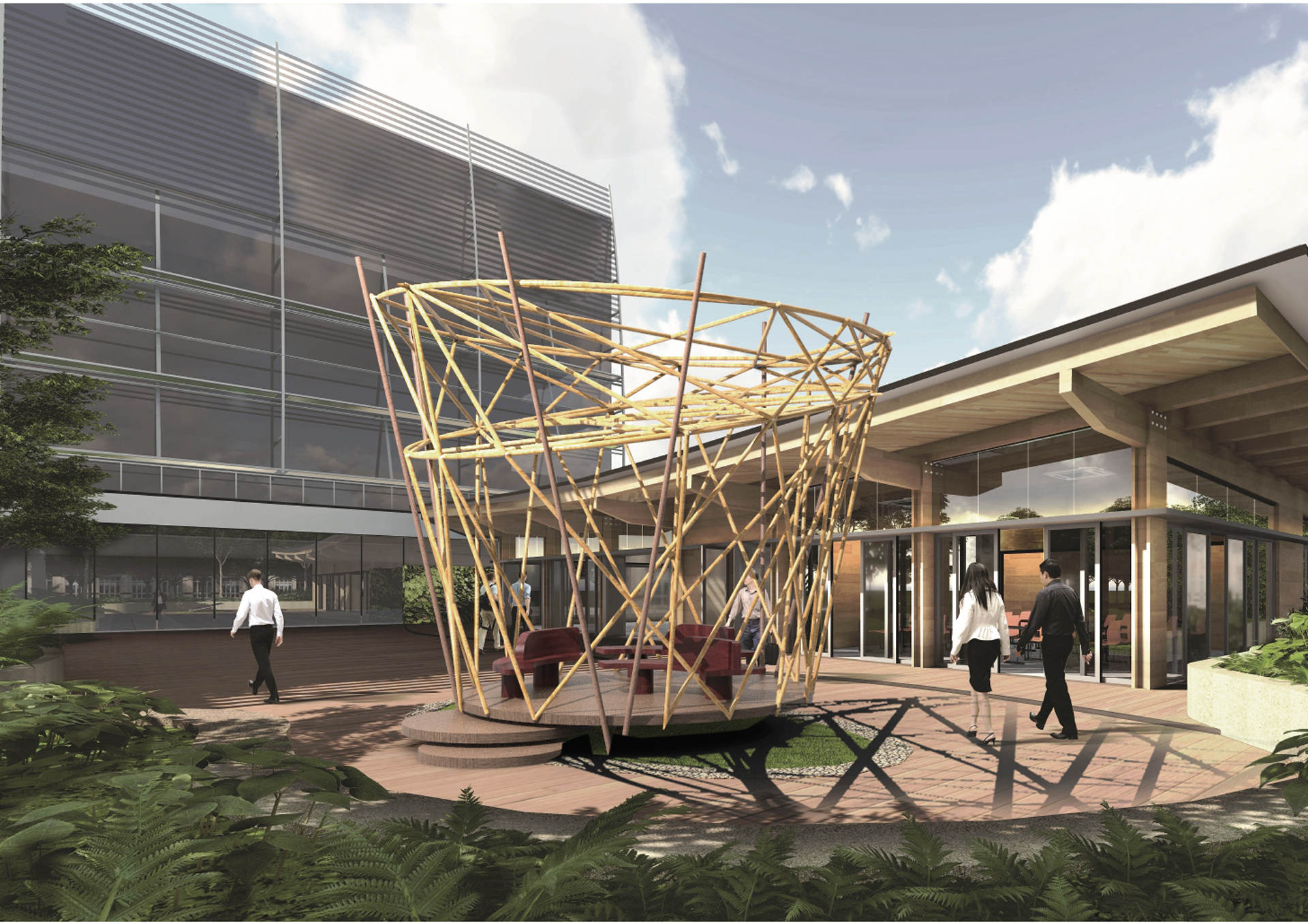 Installation Description
Nest is a sustainable sculptural installation that aims to nurture the spatial relationship between human and nature while improving NTU's life quality, as well as increasing public art appreciation.
Design Inspiration
We chose bird's nest as we believe it possessed qualities that paralleled those of NTU and her students. The state we enter university in can be likened to newborn chicks, it represents a state of infancy, but also of great potential.
The nest as a place of growth and nurturing reflects how NTU nurtures and develops her students, enabling them to be better equipped to face future challenges and the real world. 
By combining the man-made with the natural, we create a multitude of nests, one for humans to gather and another for animals to build their home.